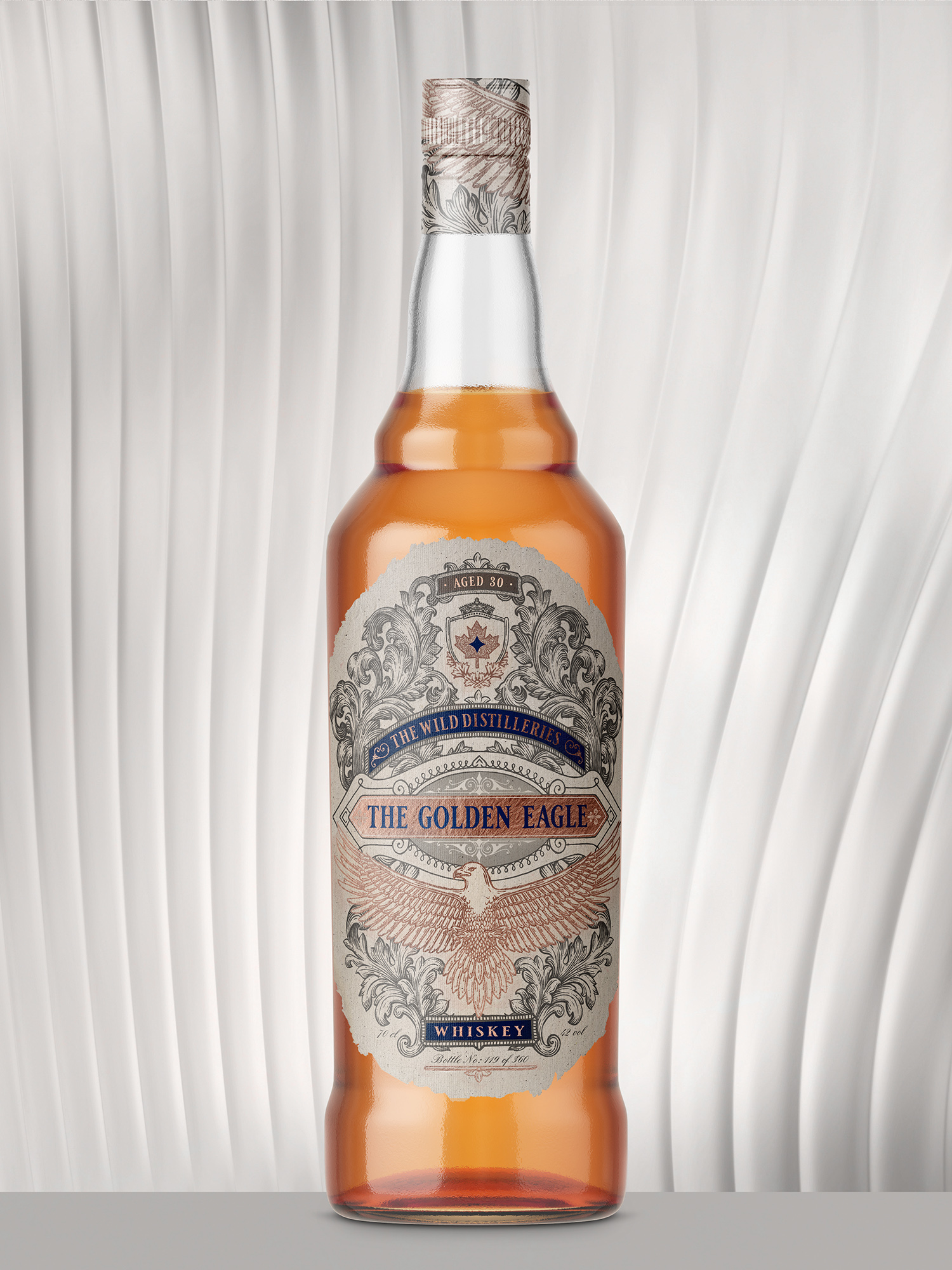 Creative Direction, Packaging Design + Illustration
The golden eagle is an important icon to the Wild Distilleries, a strong, proud and elegant animal. The design is inspired by this, and intertwines both elegance and strength through delicate detailing and contemporary colouring with an over all vintage feel.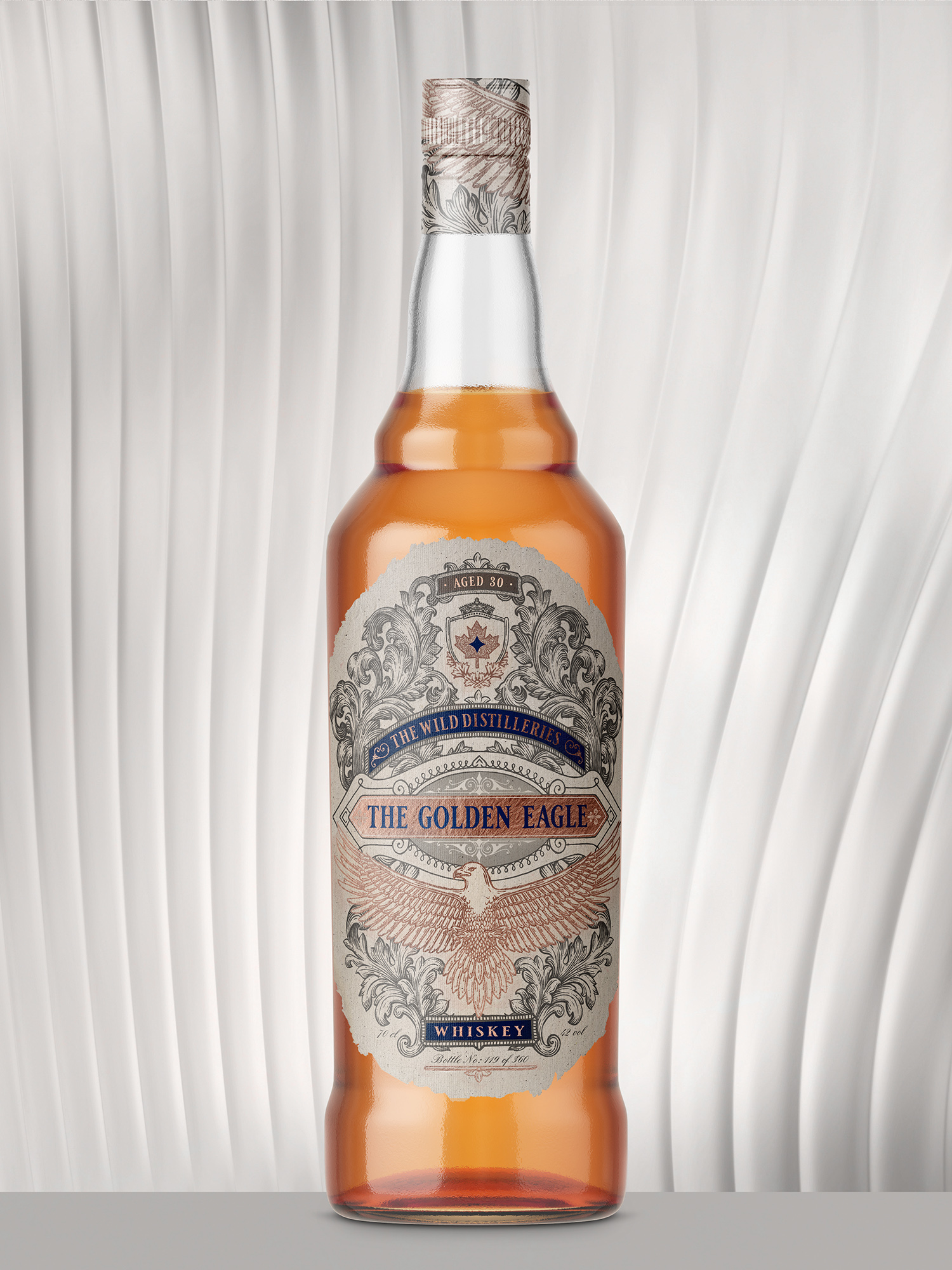 Illustration
Original fine liner drawing for packaging design.